The Hard Lessons, Anathallo, Thunderbirds Are Now! ("Make History" CD release party) at The Magic Stick, 9/23/06
TODAY, ON A VERY SPECIAL EPISODE OF "JUST HAIRCUTS AND JACKETS": Special guest camera Nikon D100 of "Erik's Photojournalism Class" stops by the blog while working on an assignment about motion and shutter speed. Also starring The Hard Lessons, Anathallo and Thunderbirds Are Now!
Motion blurring:
Use a slower shutter speed to show the movement of a subject. For example, showing the path of one Ryan Allen of Thunderbirds Are Now! bounding between his microphone and the back of the stage.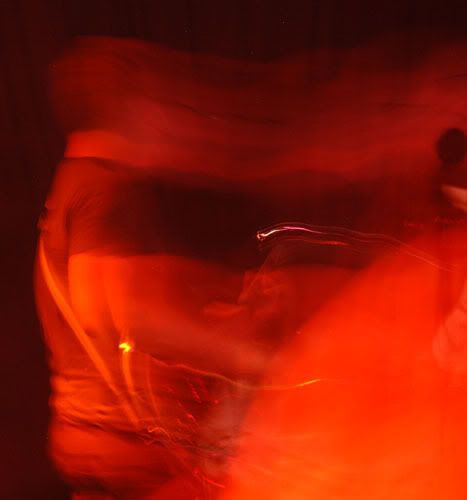 Use a similarly slow speed to capture the movement of drumsticks, such as in these photos of The Anvil and Matt Rickle.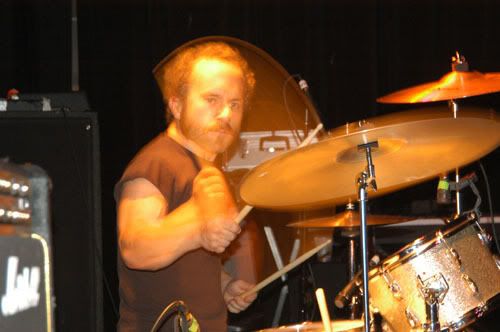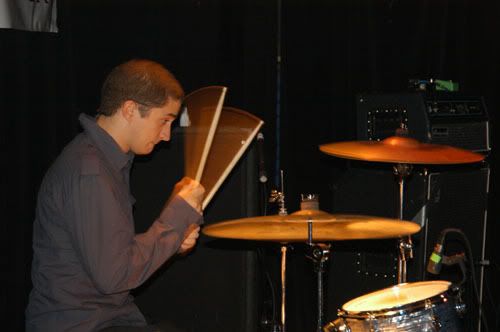 Handclaps are essential to Anathallo's best songs, and make for a decent motion shot of frontman Matt Joynt as well.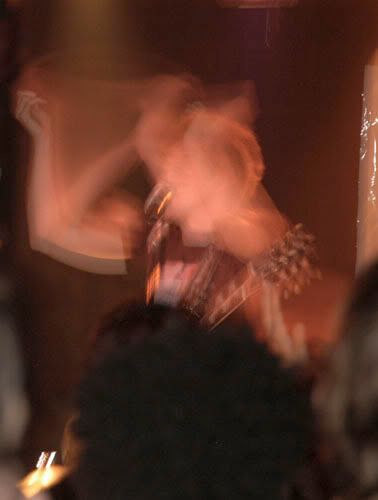 Stop action:
Use a faster shutter speed to freeze a moment in time. Like when The Hards are totally rockin' out.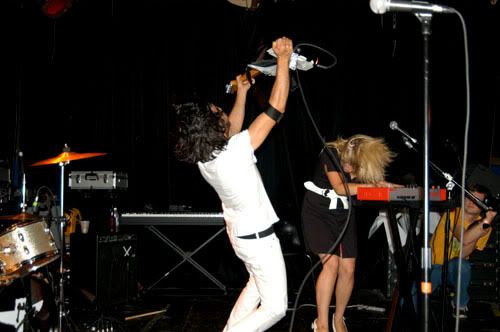 Scott Allen of TAN! may prove to be a difficult subject at a faster shutter. His jumps and dance moves will probably elude the novice photog (i.e. Erik). Wait until he gets back to the keyboards and snap a shot as he returns to ground from a shorter leap.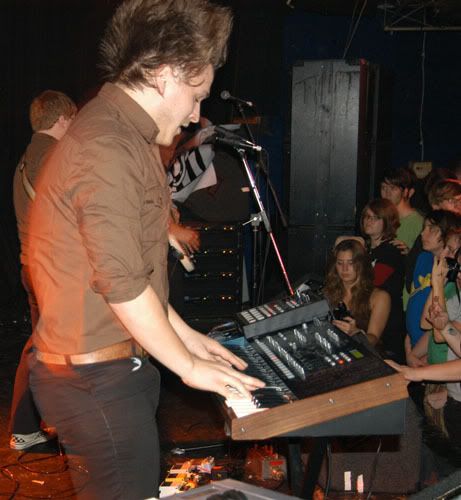 Having successfully captured the unbridled energy of three premier Michigan bands, just take some good photos to document another awesome show (even if you were too far away during Anathallo's set), a most genuinely party-like CD release party (sorry I ran out of memory before the TAN! encore, which featured an Augie-fied "Eat This City" and a mobbed-stage rendition of "Make History") and a fond hometown farewell to Thunderbirds bassist Howard Chang.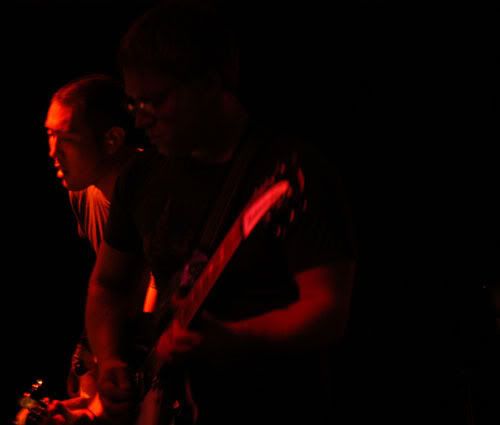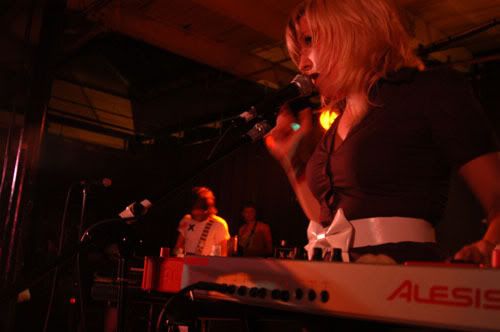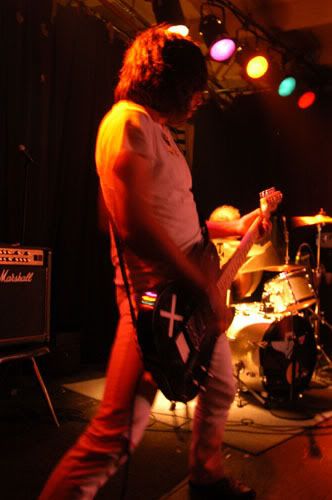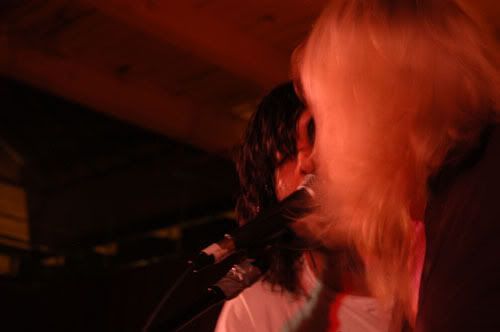 Nikon D100 out!
The Hard Lessons
Website
MySpace
Upcoming Michigan Shows:Oct. 6
— University of Michigan in Ann Arbor
Oct. 7
— Darkhorse Brewing Company in Marshall w/ Island View Drive
Oct. 19
— Albion Coffee House in Albion w/ Island View Drive
Oct. 21
— Hartland Performing Arts Center w/ Island View Drive, The Honour Recital, Tips, Vega, Fenn, Monte, My Friend Rudra, Fuller
Anathallo
Website
MySpace
Upcoming Michigan Shows:Dec. 9
— The Magic Stick in Detroit, w/ Page France, Javelins and Those Transatlantics
Thunderbirds Are Now!
Website
MySpace