Frontier Ruckus at Mac's Bar, Lansing 1/29/07
Monday night at Mac's was fantastic. With a very full house and nearly all the lights turned off (save that one eerie green light above the stage) Frontier Ruckus played their best show I've seen. I was completely swept off my feet. The rest of the audience was right there with me- they were incredibly enthusiastic and had great energy. I haven't seen Mac's bar that happy (or crowded) since Steve Lambert left.
This is a band that knows how to tug at my heart strings. I seriously MIGHT have fallen in love with all of Frontier Ruckus that night.
Be sure to pick up a copy of their latest EP, "I Am the Water You Are Pumping." The CD is accompanied by a large illustrated songbook. (AND IT IS SOOOO GOOD!). Also check out their website- it's really beautiful.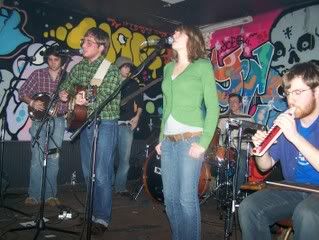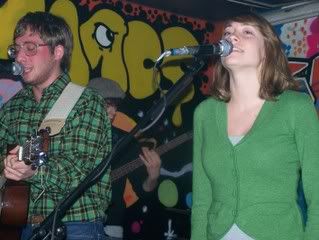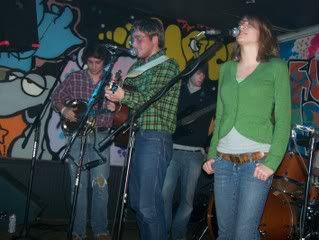 Frontier Ruckus
MySpace
Web site
Upcoming MI shows
Feb 4- WDET 101.9 FM: Front Row Center Session Airing
Feb 23- Mac's Bar in Lansing with The Hard Lessons
Mar 23- Alma College in Alma with Anathallo
xo,
annie moss