A Warm and Fuzzy evening in Lansing- Love from Annie Moss
Saturday, September 30. Magdalena's Tea House, Lansing, MI. Friendly, comfortable, intimate, loving. 'Twas the atmosphere on Saturday night when I attended a small acoustic show with an amazing lineup. I was only able to stay for two sets- Ian Saylor (of The Rants) and Dave Lawson (of The Pop Project, Next Door Neighbors, and many others).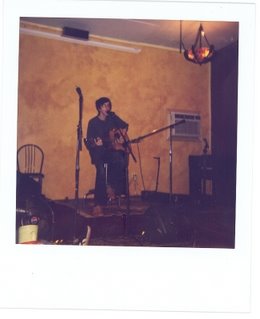 Both played stellar sets. Let's just say Saturday night pretty much encapsulated everything that I love about the whole Michigan indie music thing. Many thanks to John Krohn for organizing this event and for helping to keep Lansing a prominent arts locale in the Mitten.
xoxo!